Atlanta Party Bus Rental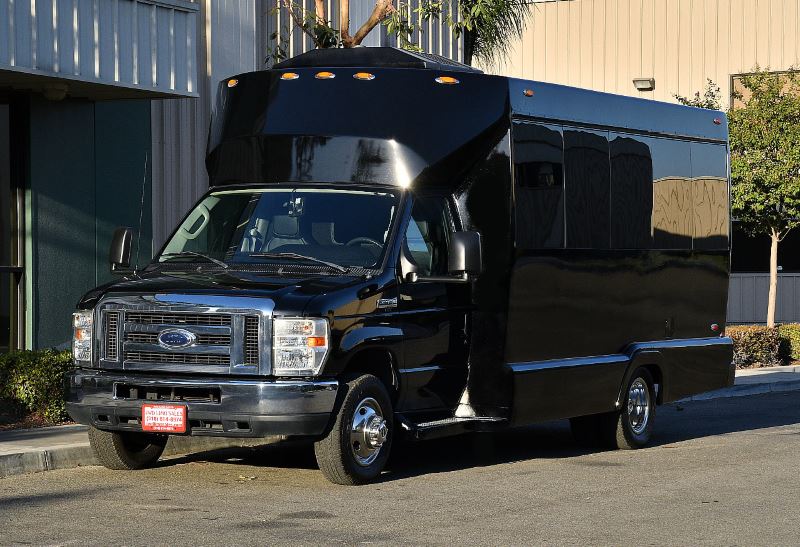 Whether you're planning a corporate event, a wedding or a prom, Atlantalimo.org has the perfect bus for you. We have been servicing Georgia and its surrounding areas for years, and our team of experts is committed to providing the best service possible. Our wide selection of buses includes everything from motorcoaches to mini buses and everything in between. Whatever type of group transportation you need, we have it covered! Our 24-hour reservation team will get you connected with one of our partners and give you an instant quote so that you can book your rental quickly and easily. And if you have any questions about renting a charter bus or party bus from Atlanta Limos, don't hesitate to ask: we're here for you! Booking online is fast and easy—just fill out the form on our website and our expert staff will take care of everything else. We specialize in organizing group transportation logistics for any type of event or trip that requires ground transportation, so don't hesitate to get in touch with us today!
Get ready to party like rock stars with your friends and family with our luxurious Atlanta party buses. Whether you are looking to have a great time celebrating a birthday, bachelor/bachelorette party, wedding, prom, or bar crawling our party buses in Atlanta will have all your transportation needs covered. Our professional and dependable chauffeur service will make sure you arrive to your destination safely and on time. Our Atlanta party bus service is the perfect solution for all your group transportation needs. Rent from the most popular party buses in Atlanta!
Atlanta Party Bus Rental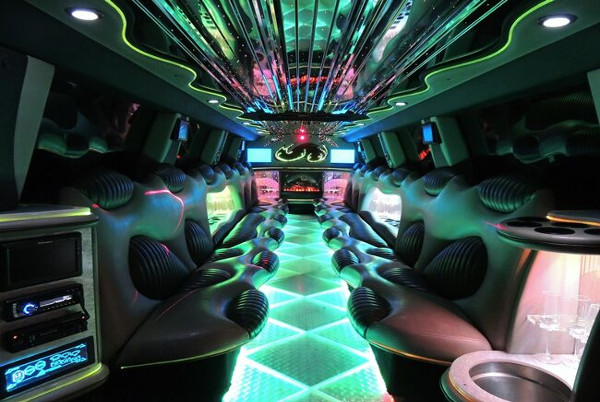 Get ready to party like rock stars with your friends and family with our luxurious Atlanta party buses. Whether you are looking to have a great time celebrating a birthday, bachelor/bachelorette party, wedding, prom, or bar crawling our party buses in Atlanta will have all your transportation needs covered. Our professional and dependable chauffeur service will make sure you arrive to your destination safely and on time. Our Atlanta party bus service is the perfect solution for all your group transportation needs. Rent from the most popular party buses in Atlanta!
Atlanta Sedan & Limo Service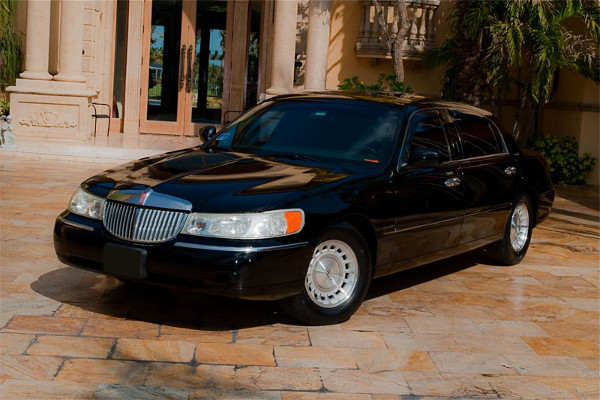 Our Atlanta sedan service can take you to and from the Hartsfield-Jackson Atlanta International Airport or to any destination you desire. Atlanta sedan service will provide you with a comfortable, safe, and reliable ride to your destination no matter where you want to go. We can be your designated driver for an evening as you travel to some of the hottest clubs in Downtown Atlanta. We are a full service Atlanta sedan company with a large selection of Town Cars.
Atlanta to Airport Shuttle Service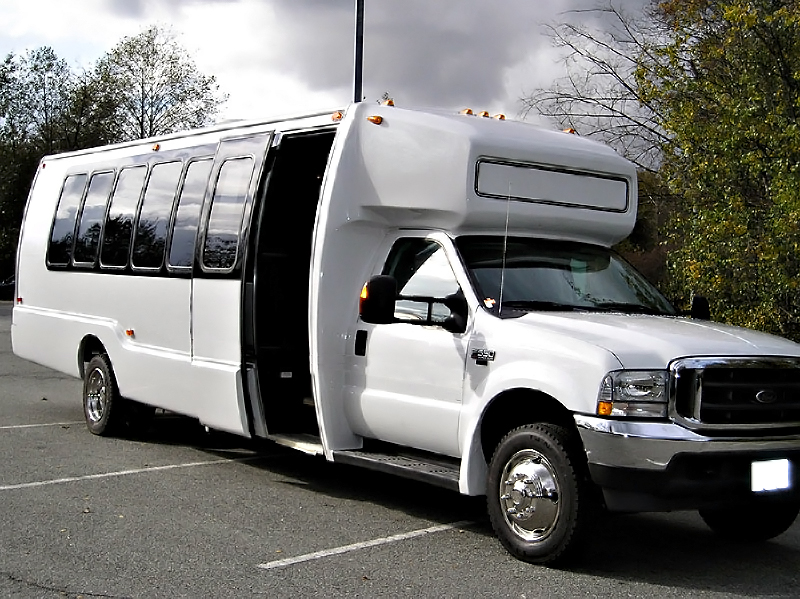 Need Atlanta shuttle service ? You can count on Atlanta Shuttle for dependable on time shuttle service. Our Atlanta Shuttle will take care of all your travel needs. Enjoy our comfortable door to door transportation throughout Atlanta in the newest and cleanest shuttle buses in Atlanta. Contact us today for all your Atlanta transportation needs.
| Number of Guests | Party Vehicle | Hourly Rates |
| --- | --- | --- |
| Party Bus | 12 to 28 | $80-$300 |
| Large Limo | 9 to 12 | $80-$300 |
| Small Limo | 6 to 8 | $45-$70 |
| Luxury | 3 to 4 | $80-$300 |
What is a Party Bus?
You have a couple options when thinking about a party bus, you can get a Party Bus or a Limo. Both types of vehicles are great options as they can seat from (10 people) to large groups (40-50 people). The party bus is very much like a limo, the driver becomes your own personal chauffeur. There is an array of different types of cars to suit your different taste and the mood for your overall event. Pick and choose whatever style, color and feel you want for your car and have a fun time with your friends and loved ones.
School Event Bus Rental
School groups are a great way to bring your school together and have some fun. School event bus rental is the perfect way to bring your school together and ensure that your students have a great time! Whether you're planning a field trip, prom or graduation trip, or just want to show off your sports team's spirit at home games, we can help! Our buses are equipped with everything you need for an unforgettable experience.
Corporate Bus Rental
Corporate bus rental is a great way to get your employees out of the office and into the field. Corporate bus rental allows you to get your employees together for team building exercises, corporate events, retreats and more. It's important that your company understands how important it is to support each other in their endeavors because it can be difficult without a helping hand every once in awhile.
Sports Team Bus Rental
Sports team bus rental is a great way to travel to and from games. If you're taking your kids to their first game, or if you are a member of a sports team that needs to travel between practices, the right bus can help make the process more fun. Sports team bus rental is also an excellent way to show support for your favorite teams. If you want to make sure that everyone on your team wears matching apparel when they go out together in public, renting a bus can be an effective way of making it happen while also providing some privacy and comfort during the ride. It's important not only for teams themselves but also for parents who have children participating in sports activities. Parents don't always have access to their own transportation, so having the option available makes it easier for them as well!
Wedding Bus Rental
Wedding buses are available for rent, and they can be a great addition to your wedding day. If you're planning an outdoor ceremony, it's important that everyone has a way to get from the ceremony site back to the reception venue. Also, if you have out-of-town guests who have traveled long distances to attend your wedding, it's nice to give them an opportunity to see some of Atlanta as part of their experience in town. These types of party buses can often be decorated with lights or other decorations for added fun! The bride and groom can ride together on one bus after they leave their ceremony (or before), which is another option if you want something special for this momentous occasion.
Is a Bus Charter Right for You?
If you've never taken a charter bus before, it's important to understand why this mode of travel is so popular. For many people, taking a charter bus provides them with an opportunity to see the world from a new perspective. While riding in an airport taxi or on a commercial flight can be exciting, being able to stop when you please and explore wherever your heart desires is something that no other form of transportation can offer. Charter buses are also great for large groups who want to travel together and have some fun on their trip. They're perfect for sports teams traveling together or families going on vacation. Charter buses will allow everyone within your group to enjoy each other's company while en route from one location to another without any distractions or interruptions from others around them who may not share their interests or beliefs when it comes time for rest stops along the way (if there are any). There are many reasons why choosing a charter bus over other forms like private jets might make sense when planning out your next trip:
How Much Do Charters Cost?
The cost of a charter depends on the size of the bus, how many passengers there are, and how long you're traveling. For example, if you have a party of six people looking to get from Atlanta to Jacksonville and only want them to drive for two hours each way, then it may be cheaper than going by plane or train. On the other hand, if you have twenty-five people who need transportation from Atlanta to Miami and expect them all to travel together for four hours each way, it might cost just as much per person but be less expensive overall due to fuel costs being lower than flying every individual would have been.
What Types of Buses Are Available?
When choosing a bus for charter, there are several factors to consider: How many people are in your group? What kind of trip do you have planned? Is it important to get everyone to their destination in one piece, or is price more important? If you're planning a large event, such as a company retreat or birthday party, then comfort and safety are more important than cost. If you're taking the bus on an overnight trip where everyone will be sleeping on board from start to finish, then it's best not to skimp on quality and buy something cheap just because it fits within your budget.
Nationwide Bus Rental Leader
Nationwide Bus Rental is a trusted leader in the bus rental industry. We have been providing our customers with quality services. Our clients can count on us to provide expert advice, exceptional service and competitive pricing. We work hard to deliver complete customer satisfaction by providing 24/7 customer service, airport shuttles, special events, weddings and corporate events transportation that exceeds all expectations. Our fleet includes motor coaches from 35 to 90 seats plus luxury party buses for up to 40 passengers! If you're looking for charter buses we offer shuttle buses for your convenience as well as school buses for student field trips!
Instant Quick Quote
The best way to get a quote for your group is with our Instant Quick Quote. We will work with you to find the perfect bus for your group and provide you with a free quote.
The Many Benefits of Charter Bus Travel
Imagine this: you're at the airport and you're ready to go. You walk over to your gate, where a crowd of people are waiting for their flight. You look around and see some people standing in line for security check-in, but most of them are just milling about or sitting on benches waiting for their turn. Then, suddenly, an announcement comes over the loudspeaker saying that a flight has been delayed due to weather conditions in Chicago and all passengers will need to return immediately inside so they can rebook their flights for tomorrow morning instead. Everyone groans as they realize how long it will take them just get back into line at security again—and then consider what else they have planned before leaving town today! But wait… What if there was another way? What if there was another option available besides spending hours at the airport? What if there were other ways of getting around town quickly while still enjoying comfort & style? That's where Limo Atlanta comes in! We offer charter bus transportation services throughout Georgia including Marietta Airport (MGE), Hartsfield Jackson Atlanta International Airport (ATL), as well as many others!
Take a Charter Bus for Any Group Outing
A charter bus is the perfect vehicle to take your group out on the town. Whether it's a party bus for bachelor or bachelorette parties, a coach bus for weddings and receptions, or even a charter bus rental for school trips and sporting events that require transportation to the venue and back again. Charter buses are also great to rent if you're looking to make an impression at your next corporate event by having your logo printed on one of our luxury buses with leather seats and plenty of leg room. And don't forget about our fleet of limousines! You can reserve any amount of limos without worry because we have plenty available 24 hours a day 365 days per year in Atlanta GA.
Set Up Your Charter Bus Trip
When you start planning your trip, you'll want to think about these factors: Bus size. You can choose from several different sizes and styles of party buses, including the standard size bus with 17 seats or the smaller, more compact option with 13 seats. Amenities. Party buses have all kinds of amenities that you can choose from depending on what's important to you and your guests. Do they want a bar so they can have drinks? Do they need TV screens so they don't get bored during the ride? Does everybody have their own phone charger in case their battery dies? Is there enough space for luggage storage for everyone who's going on the trip? Seating configurations. You may want to set up groups of seating assignments so that everyone stays together throughout this fun excursion (you know what I mean). This will make it easier for conversation among friends or coworkers and ensure that nobody gets left behind at any point during this busy day! But if not everyone wants to sit together as part of their group, then feel free use our online booking system at any time before check-in starts on boarding day itself! Once those details are finalized through us….
Frequently Asked Questions
What is a charter bus? A charter bus is a motor vehicle that can be rented for a variety of uses. Often, they are used to transport groups of people such as students or sports teams. Because there is no specific seating arrangement on these vehicles, they are more flexible than other modes of transportation like planes or trains. How much does it cost? The price depends on how big your group is and how far you need to travel. We offer several different sizes and prices so you can find what best fits your needs without breaking the bank! If you're looking for something affordable but functional, we recommend starting with our 12-person party bus which starts at $235 per trip (3 hours). For longer trips or larger groups who want more amenities like cold beverages & snacks onboard along with flat screen TVs, consider upgrading to one of our larger 22-person luxury buses which cost $475 per trip (4 hours).Atlanta Party Bus Rental