Atlantalimo is the best choice for affordable and reliable charter buses in Atlanta. We offer a wide variety of vehicles that can accommodate any group size, from small groups to large corporate events. Our buses are also equipped with state-of-the-art technology so you can enjoy your ride without worrying about anything else! Atlantalimo has been providing transportation services throughout Georgi and we have built up a reputation for excellent customer service over the years. Our friendly team members will go above and beyond to ensure that each trip is safe, comfortable and enjoyable for everyone on board our vehicles – whether you're traveling alone or with your entire family.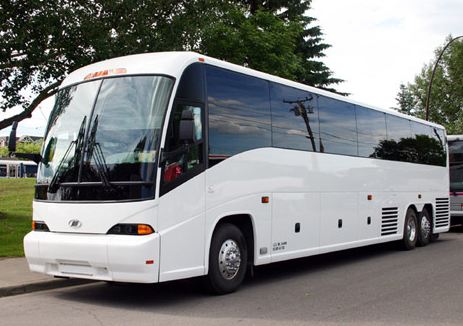 Click HERE To View All Rentals
No Email Required
What Bus can I Book?
Atlantalimo.org is the best place to book your charter bus rental in Lawrenceville. We have a wide range of vehicles to choose from, including mini buses, coach buses and luxury limousines. If you're looking for something more unique or specific to your group's needs, we can help! Our staff has years of experience booking school buses for sports teams or large groups traveling together.
If you want reliable transportation for your next trip or event but don't want the hassle of driving yourself around town then consider renting one of our vehicles today!
Buses For Every Need
If you're looking for a bus rental in Lawrenceville, we have something for every need. From our luxurious executive coaches to our party buses and shuttle vans, Atlantalimo has something that will fit your needs perfectly.
Bus Size: We have several different sizes of charter buses available including 15 passenger mini-buses and 30 passenger midi buses. If you don't know what size bus would work best for your group or event, give us a call and we can help!

Capacity: Our vehicles hold anywhere from 9 passengers all the way up to 55 people depending on which one you choose! They're also fully ADA compliant so if any members of your group have special needs then they won't be left behind either!
Our fleet.
Our fleet of charter buses is made up of a variety of vehicles to suit your needs. All of our buses are wheelchair accessible and have WiFi and entertainment systems, as well as air conditioning and heating. We even have on-board restrooms!
Our luxury bus rentals offer power outlets for your devices, so you can focus on the important things: making memories with friends or family members while traveling from one location to another.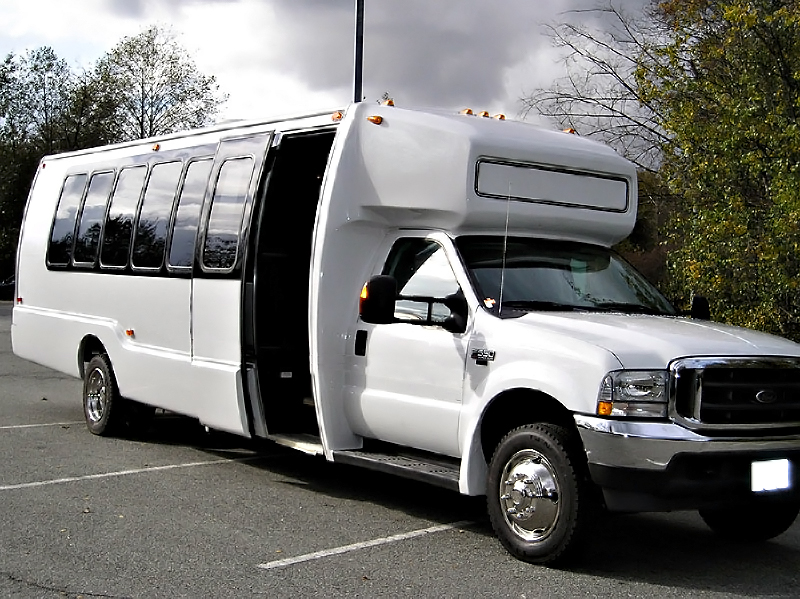 Click HERE To View All Rentals
No Email Required
Pricing.
Pricing depends on the size of the bus, and the number of passengers. The cost per hour is determined by how many hours you need it for. The more specific route you need to take also affects pricing–the more complex your route is, the higher your final price will be.
Amenities and entertainment.
WiFi, power outlets, and video screens: A reliable WiFi connection is a must for most passengers. You'll also want to make sure that your charter bus has plenty of electrical outlets for everyone's devices. This will ensure that everyone can stay connected throughout the trip.

Tables and chairs: Most people don't want to sit on top of each other when they're traveling so having enough room for everyone is important. If you have any special seating requests such as aisle or window seats then make sure these are taken care of as well!

Personalized itineraries: We can create custom tours based off where YOU want YOUR group go while still sticking within YOUR budget constraints – just let us know what interests YOU most! Whether it's visiting local landmarks like museums & parks OR trying out new restaurants/bars…we'll do our best accommodate whatever requests YOU may have.
Technology advancements.
Technology advancements have made it possible for charter buses to be equipped with a variety of features that passengers can enjoy. Some of these include:
Streaming video players and screens, which allow you to watch movies or TV shows on your own device

Wi-Fi connectivity, so you can use your laptop or smartphone while on the road

Bluetooth audio streaming, allowing you to play music from your phone or tablet through the bus speakers
Wedding shuttle
If you're planning a wedding, the first thing that comes to mind is probably not transportation. But if you're not sure how many people will be attending and don't want to rent out a bus for just two of them, then shuttles are an affordable option. They also work well for other occasions such as proms or sweet 16s!
Shuttle buses are perfect if you don't have a large group of people that need transportation somewhere–they're less expensive than charter buses but still provide luxury amenities like DVD players and WiFi access on board. You'll be able to enjoy all the comforts of home while making it safely from point A to point B without worrying about getting lost along the way!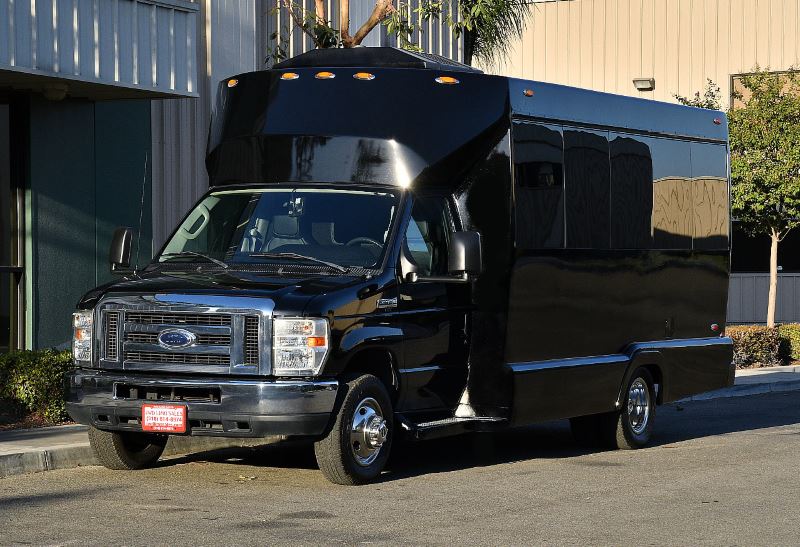 Click HERE To View All Rentals
No Email Required
Sporting event transportation.
When it comes to sporting events, having a reliable and safe transportation service is essential. As a sports fan, you want to make sure that your trip to the stadium is as enjoyable as possible. Atlantalimo has been providing Lawrenceville Charter Bus Rentals for sporting events since 2009, so we understand what it takes for our customers to have an enjoyable experience with us.
We offer both luxury buses and standard sized vehicles depending on what type of vehicle will work best for each client's needs. Our luxury buses are equipped with comfortable seating areas that allow passengers ample room during their travels. Each bus also has its own restroom so that no one has to worry about being stuck without access if there should be an emergency situation or unexpected delay along their route .
If you're looking for great deals on charter bus rentals in Lawrenceville GA., then look no further than Atlantalimo! We offer affordable rates while still maintaining quality service standards across all aspects – from customer service agents answering questions over phone calls (or even via text messaging), drivers who know where they're going because they've been doing this job day after day since 2010.,
College trips and events.
If you're planning a trip to the Lawrenceville area, Atlantalimo.org offers charter buses that can accommodate any size group. Our fleet includes everything from luxury coaches to school buses, so we have the perfect vehicle for your needs.
We offer charter bus rentals for all types of events, including sporting events and parties–we even have wedding limousines! Our buses are equipped with entertainment systems and WiFi for added convenience on your journey.